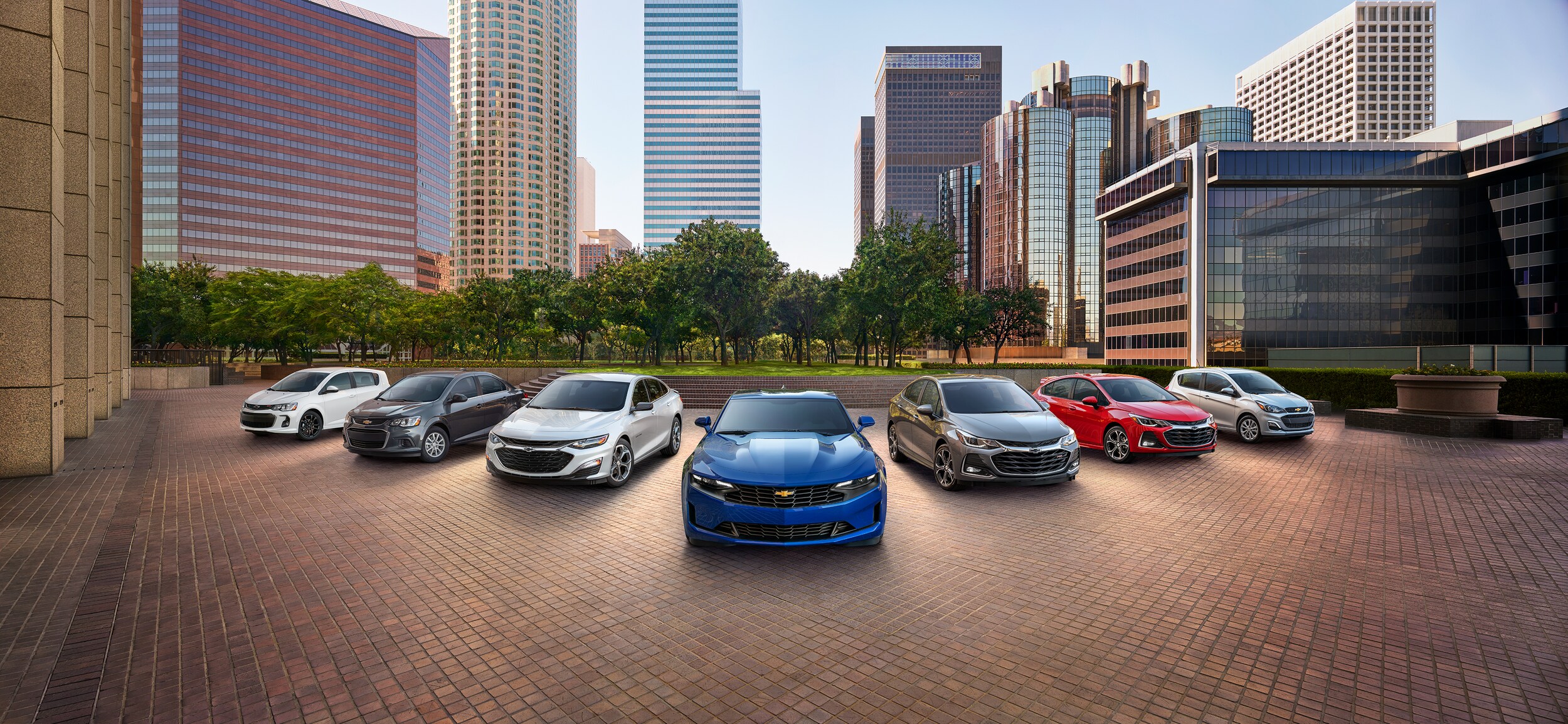 ​
If you're looking for a used Chevy car, crossover, truck, or SUV, Reno Tahoe Auto Group is the place to check first. With many used arrivals in our lineup, you'll find something for everyone in the family. Whether you're a commuter, a student, or someone that would like to "go green" with fuel savings, or an adventurous couple or family that would love the spacious interiors of an SUV, you're sure to find it at our dealership. To learn more continue reading.
Our used Chevrolet specialists are ready to match you with the perfect vehicle for your needs and budget, and you can always browse our inventory online for the latest updates.
What Used Chevy Models Can I Find for Sale Near Me?
Our used sedans and compact vehicles can provide you with choices like the Chevy Spark, Malibu, and the Impala. If you're looking for something a little more spacious, an SUV like the Chevrolet Tahoe or the Traverse are great choices. You could also find great pickup trucks like the Chevy Silverado and Colorado, which are both great for the multi-tasking family. Our used Chevy inventory is continually being updated, so keeping in touch with us will yield you the best results for both selection and savings.
What Kind of Quality Can I Expect in a Used Chevy Purchased From Reno Tahoe Auto Group?
With our used Chevy vehicles, you'll find a range of mileage and model year options. One thing that all of our selections have in common is that they're thoroughly inspected by our technicians who check for safety, performance, function, and more. You'll get a great used Chevy, and most of our used vehicles offer a vehicle history report, so you'll be able to track the vehicle's service record.
Taking a test drive in your favorite used Chevrolet car, crossover, truck, or SUV will show you the true value and performance that our vehicles have to offer. We'll help you get approved to take home your favorite model, and we'll also help you with any additional details, such as a trade-in.
Get in touch with our used Chevy specialists with your questions, and to schedule your test drive today.